Dew on a Spiderweb Knitted Necklace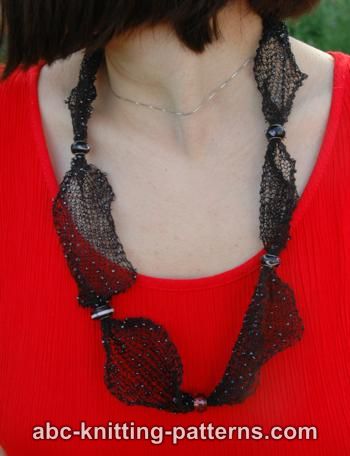 Difficulty level:




Easy
Free Bead Necklace Knitting Pattern
The same technique, but using white instead of black, is great for making a bridal veil.

Materials: LB Collection Wool Stainless Steel by Lion Brand, 273 yards (250 meters) / 14 gr, color black - 1 cone
black seed beads #10,
5 Dione beads (polymer clay beads with 4-5mm opening finished with grommets,
2 large end cones and a toggle clasp.

Needles: US 2 (2.75 mm)

Pattern:
Garter stitch - all rows knit.

Gauge is not important

Directions


bk (bead knit) - knit the stitch where you are going to place the bead, draw the bead up against the just-completed stitch, then knit the next stitch firmly.
String seed beads on yarn.
Co 20 sts leaving a 8" tail.
Knit 6 rows without beads, slip the 1st stitch in each row.
Row 7: sl 1, *k 2, bk 1 repeat from * 4 more times, finish k4
Row 8: sl 1, knit
Row 9: sl 1, k 1, *bk 1, k 2 - repeat from * 6 times
Row 10: knit

Repeat rows 7-10 to desired length. Finish with 6 rows without beads.
Bind off, Cut yarn leaving 8" tail.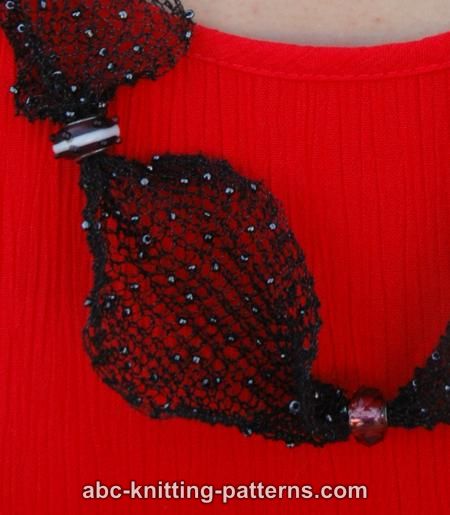 Finishing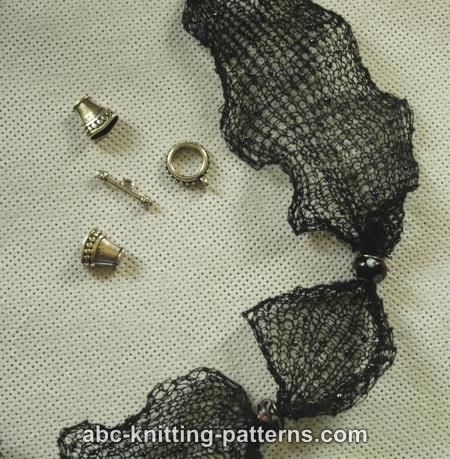 Thread the tails in a sewing needle, baste each end of the working piece and pull the thread to gather the ends.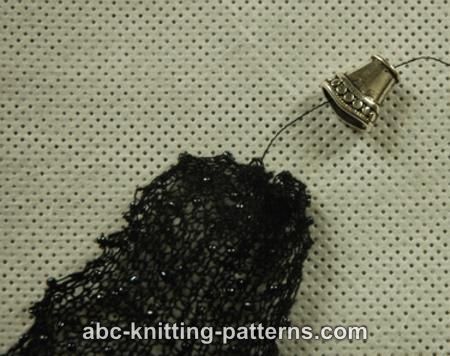 Thread the Dione beads on the working piece. Space them evenly about 4" from each other.
Insert the collected ends of the necklace into cones.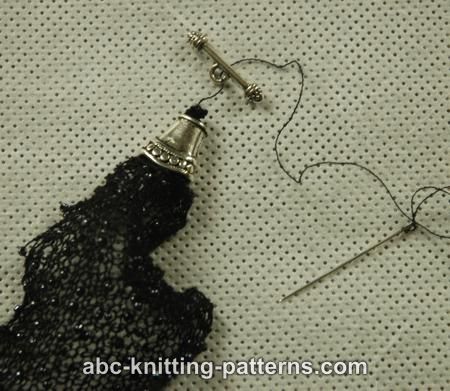 To the tail ends, attach the toggle clasps. Tie the yarn, weave in the ends.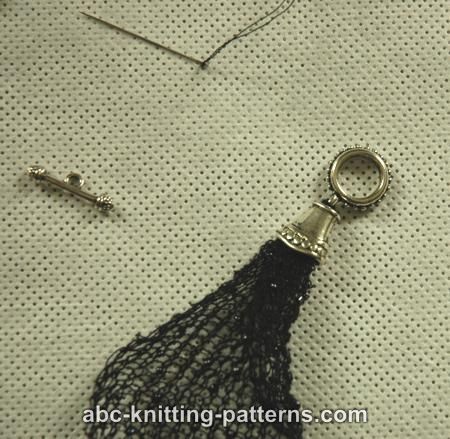 Comments
There are 1 total comments on this article.
Leave a comment
about the article.
Poster: Sylvia
June 16, 2013

How beautiful! Thank you for sharing this.
If you liked this pattern, you might also like: