Gloves with Ruffle
Difficulty level:




Intermediate
Free Gloves Crochet Pattern
Materials:Fingering weight wool yarn dark brown - 100 gr
Fingering weight wool yarn brown - 50 gr
Fingering weight wool yarn light brown - 50 gr
Hook: D (3.25 mm) OR SIZE NEEDED TO OBTAIN GAUGE
Gauge:
24 st x 10 rows = 4' (10 cm)
Pattern:
Offset Filet Net see Drawing 1.
Multiple of 2 sts (plus 3 for the first st)
Row 1: 1 dc into 6th ch from the hook, *ch 1, skip 1 ch, 1 dc into next ch,* repeat from * till *, 1 dc.
Row 2: ch 4 (count as 1st dc and 1 ch), 1 dc into next ch space, *1 ch, skip 1 dc, 1 dc into next ch sp,* repeat from * till *, 1 dc into last st.
Repeat row 2.
Directions:
Left Glove
Crochet chain 47, connect into circle.
Rows 1-9: crochet Offset Filet pattern as a cylinder.
Row 10: To make a hole for the tumb crochet 5 times *ch 1, skip 1 ch, 1 dc into next ch,*, chain 11, skip 5 ch sp, continue pattern.
Row 11: Crochet pattern over ch 11.
Rows 12-15: continue to crochet Offset Filet net.
Rows 16: make 3 bridges for the fingers (see photo) like this: ch 3, connect to the other side with slip st, turn, crochet 3 sc over the ch 3.
Continue to crochet each finger separately in circle.
Crochet thumb in circle decreasing 1 ch sp in each row. 8 rows total.
Ruffle: see Drawing 2 at Ruffled Stole.
Row 1 dark brown: Crochet 2 ch 6 arcs in each chain space of the first row, total 45 arcs.
Rows 2-6: crochet the same amount of arcs as in the 1st row. Rows 1-2 - dark brown.
Rows 3-4: brown
Rows: 5-6: light brown.
Right Glove
Mirror the left glove.
Finishing
Gather the tips of each finger with the needle and thread and fasten.
Enjoy!
Comments
There are 5 total comments on this article.
Leave a comment
about the article.
Poster: Babycog
November 25, 2013

Can you convert this pattern into inches, etc., rather than metric measurements?
Poster: Nona Dragonheart
March 7, 2016

I am a bit surprised that I so often see people demanding that the be provided with that too when someone has made the effort to GIVE us the pattern in question... Someone is putting a LOT of effort in giving us these patterns for free... someone that testknit and take pictures, make sure the pattern is ok etc and I have to wonder if noone appreciates this, or even understands it? Please can we just take a moment to contemplate this?
Also, Elaine Philips and if you have people helping you: THANK YOU, for doing this for us!
Honestly, wouldn't it be just as easy to find a conversionsite and make the conversion your self instead of taking the time and effort to post a question (or demand almost) here
Poster: Stephanie
September 15, 2018

Agreed!

Thank you.
Poster: cindy
January 26, 2013

you have the tumb in row 10
Poster: Didi
November 22, 2012

Thanks for posting
More Information
Drawing 1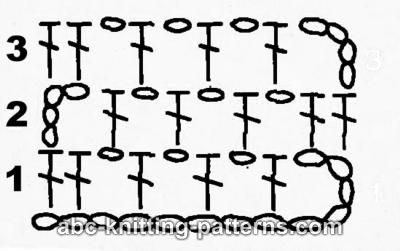 Glove before the fingers are started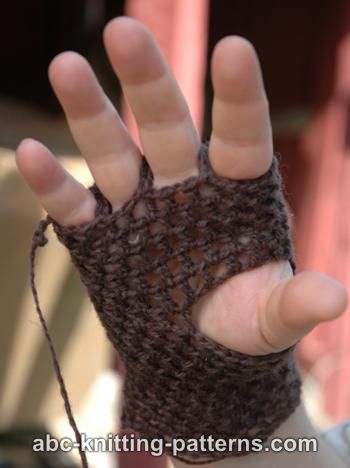 Another view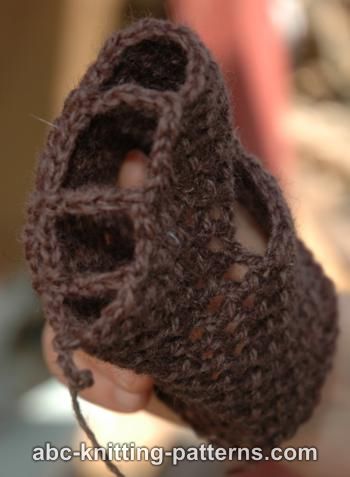 If you liked this pattern, you might also like:
Browse Similar Items by Category: