Check-and-Mate Scarf
Difficulty level:




Beginner
Free Knitting Pattern
The scarf is reversible. The scarf is great for both men and women, depending on color choices. The length is also super-easy to adjust.
Finished Measurements: Width: 6" (15 cm); Lengh: 46" (115 cm)
Skills Required/Techniques Used:
--Knit & purl, cast on & bind off
Materials: Merino wool worsted weight yarn, 100 m (110 yards) / 50 g - 2 balls.
Needles: US size 6 (4.0 mm) OR SIZE NEEDED TO OBTAIN GAUGE.
Gauge: 23 sts and 26 rows = 4"/10 cm.
Notions: tapestry needle
Abbreviations

k - knit
p - purl
st, sts - stitch, stitches
Selvedge/Edge stitches: The edges of the scarf are finished with chain selvedge. There is 1 selvedge st added at the beginning and the end of the row. At the beginning of each row slip 1 st knitwise. At the end of each row purl 1
Scarf
Cast-on 34 sts.
Row 1 (RS): Sl 1, (k4, p4) x 3 times, k4, p5. (34 sts)
Row 2 (WS): Sl 2, (k4, p4) x 3 times, k4, p5.
Rows 3 - 4: Repeat rows 1 - 2.
Row 5 (RS): Sl 1, (p4, k4) x 4 times, p1.
Row 6: Sl 1, (p4, k4) x 4 times, p1.
Rows 7 - 8: Repeat rows 5 - 6.
Repeat rows 1-8 until scarf measures 46" (115 cm) or to desired length. Bind-off.
Finishing:
Weave in all yarn ends. Block the scarf. Make and attach fringe.
Comments
There are 2 total comments on this article.
Leave a comment
about the article.
Poster: cari
January 21, 2014

I'm a real beginner. What does it mean when it says to cast on 32 + 2 stitches? Does that mean cast on 34 stitches? If not, what does it mean.
Poster: lkharter
February 11, 2015

Cari: I'm not much more than a beginner myself, but if you want your work to have a finished look (and you will...) it's best to have a stitch on either end that adds a nice, smooth, look. Here's what I know: Selvedge stitches -
The 1st and last stitch of the pattern are selvedge stitches. To make the edges of your work even and smooth 2 more stitches (selvedge stitches) are added. You should always slip the first stitch as if to knit and purl the last stitch. The selvedge stitches are not counted in the pattern unless otherwise specified.
So, in this pattern will cast on a total of 34 stitches...32 for the width of the scarf, then one on each end, for the edges. Hope this helps. Happy Knitting!
More Information
Close up of the pattern.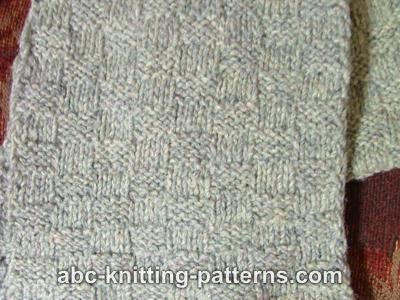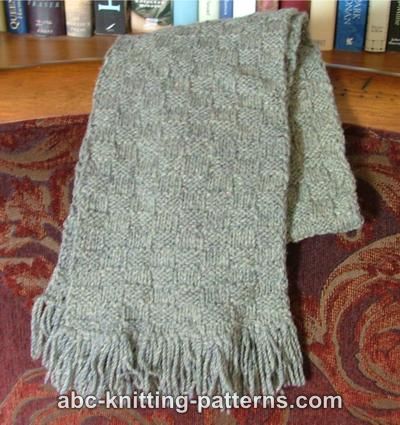 If you liked this pattern, you might also like:
Browse Similar Items by Category: