Easy Garter Stitch 4 Patch Baby Blanket
Difficulty level:




Easy
Free Baby Blanket Knitting Pattern
This is a very simple baby blanket pattern, which should be easy for even a novice knitter. The blanket consists of 4 blocks that are knitted one-by-one. The blocks are then joined. Next, the stitches on one edge of the blanket are picked up and a simple border is knitted on. You repeat for all four edges of the blanket.

Garter stitch is used throughout.

It is very easy to make the blanket larger as needed by adding more blocks. Because each block is knitted individually, it's a great travel knitting project. Another idea is to make a joint blanket for a baby shower, with each person making one of the blocks, and then having them joined to form the final blanket.
Size: 38" (96 cm) x 38" (96 cm)
Materials:
Needles: 10 (6.0 mm) OR SIZE NEEDED TO OBTAIN GAUGE.
Gauge: 14 st x 28 rows = 4" x 4" (10 x 10 cm) in garter st.
Pattern:
Garter Stitch
all rows - knit sts
Directions
Cast on 58 sts with yarn A. The first stitch should be slipped to the right needle and the last stitch purled.
Rows 1-4 rows: yarn A.
Rows 5-8: yarn B
Repeat rows 1-8 14 times (112 rows). Cast off.
Work 3 more squares from yarns A and C, A and D and A and E.
Finishing:
Sew the squares (see pictures)
Borders:
1st border
With yarn A pick up 116 sts along the edge of the blanket
Work garter stitch for 18 rows.
Cast off.
2nd and 3rd borders:
With yarn A pick up 125 sts along the edge of the blanket and the short end of the 1st (2nd) border.
Work garter stitch for 18 rows.
Cast off.
4th border:
With yarn A pick up 134 sts along the edge of the blanket and the short ends of the 1st and 3rd borders .
Work garter stitch for 18 rows.
Cast off.
Enjoy!
Comments
There are 11 total comments on this article.
Leave a comment
about the article.
Poster: Gretchen Schaefer
September 16, 2017

How do you need the same amount of all the yarn colors? It seems like you should need 4x as much white. I am buying smaller balls of yarn so I didn't want to end up with tons of excess. Thanks for the help!
Poster: joan
June 23, 2014

I want to make this blanket but I do not understand about pick 116 sts along edge of the blanket
Poster: Lesley
June 3, 2015

Would love to make this, but could you please tell me what the equivalent of 'Worsted Weight'. Is this thicker than 8 ply. We live in Australia
Love your site. Thank you
Poster: Elaine Phillips
January 12, 2016

It is 10 ply
Poster: Susan Hazlett
June 2, 2015

I don't really understand about the border either. This is a beginner pattern so perhaps more instruction for us "beginners"?? haha! Did anyone else get an answer?
Poster: nola
June 20, 2018

Hi Susan
hope this helps...
sew your 4 blocks together to form blanket. Each block has side of 58 sts, so one side of the blanket will have 58x2=116 sts to pick up for first edging strip. Do the 18 rows for edging. Roll this and stitch to where you picked up for the edging. This gives a rolled edging of 9 sts.
For second side edging the pick up will be 116 from the blanket + 9 from the rolled edge =125 sts.
does that mke sense of the maths???

good luck
n
Poster: Virginia Gibson
June 4, 2014

I want to make this blanket but I do not understand where it says, "about borders"
How do u "Pick up 116 sts along the edge of the blank?

Poster: pat
June 19, 2018

I think it is time for you to take a basic beginner's knitting class!! This is basic knowledge -- everybody knows this technique!!!
Poster: R Price
June 26, 2019

This may be common knowledge for people who knit a lot, but I knitted several garments before I had to find out how to do this. A friend showed me without telling me that I needed to go to a class to learn how to do it. Be kind in your comments.
Poster: Michele H
July 1, 2019

Your question is an excellent question!I am a self taught knitter and crocheter. I learned by watching tutorials on YouTube.
If you have access to YouTube then you can, almost all the time, find a tutorial for whatever you need to learn in order to complete a pattern.
Go to YouTube and search "how to pick up stitches"
This way you not only get your questions answered but you can also watch an example or "tutorial" of it being done.
I have been able to do easy to intermediate patterns and some difficult ones as well.
I am addicted to knitting and so I find YouTube a very handy tool to use and learn from. I have been knitting three years now with no plans to stop. I appreciate all the free patterns available and thank all the knitters and crocheters who take the time to put out free patterns etc. For those of us still learning. :)
View All Comments (11)
More Information
Close up of the border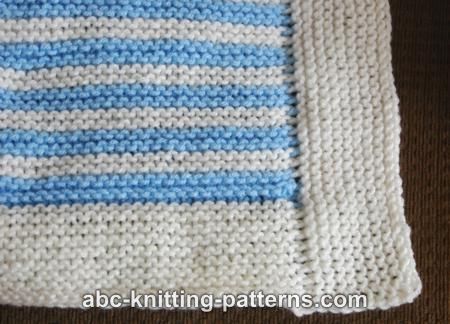 If you liked this pattern, you might also like: