Free Sweater Knitting Pattern
Size: S (M, L, XL, 2X, 3X, 4X, 5X)

FINISHED MEASUREMENTS
Chest: 40 [44, 48, 52, 56, 60, 64, 68] inches (102 [112, 122, 132, 142, 152, 162, 172] cm

Materials: Kudo by Plymouth (affiliate link) Yarn aran weight yarn (55% Cotton, 40% Rayon, 5% Silk), color 44, 198 yards (181 meters) / 100 gr - 4 (5, 5, 6, 6, 7, 7, 8) skeins

Needles: US 5 (3.75 mm) straight and dpn OR SIZE NEEDED TO OBTAIN GAUGE.

Gauge: 17 st x 32 rows = 4" x 4" (10 x 10 cm) in garter stitch

Garter Stitch
all rows - knit sts

Wrap and turn in the short rows:
With yarn in front sl 1 stitch to the right needle
Move yarn between the needles to the back
Slip the stitch back to the left needle
Turn the work and bring yarn back to the wrong side between the needles

Directions

The sweater consists of 2 squares for the front and back, which are shaped with short rows. It has 2-4 inches positive ease.

Front

Cast on 86 (94, 102, 110, 118, 126, 134, 142) sts.
Row 1: knit
Row 2: knit to the last 2 sts. Leave the last 2 sts on the left needle and turn (this is the 1st short
row). Do NOT wrap.
Row 3: knit
Row 4: knit to the last 3 sts, turn.
Continue to work short rows until 2 sts are left on the right needle before turn. This is 1/2 of the
front. Turn, knit next row.
Now start knitting one more stitch in every even row until you work all the stitches on the left needle. While working second half of the front WRAP in short rows.
Knit wrong side row.
Bind off.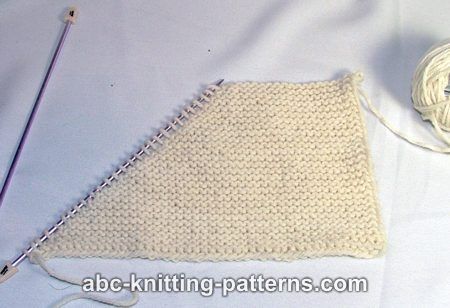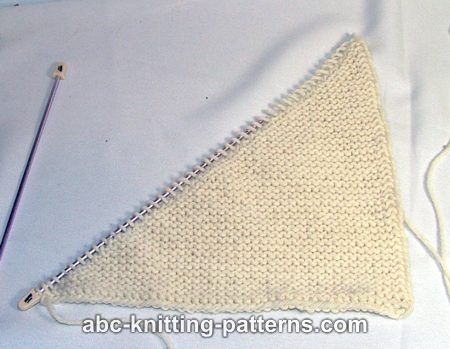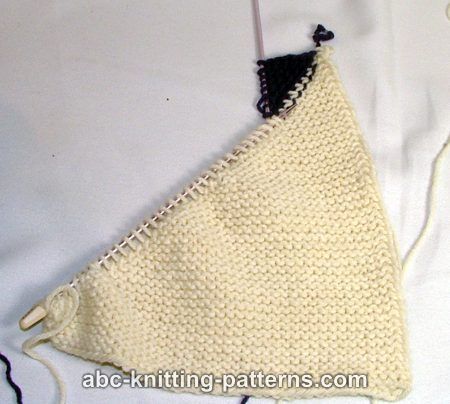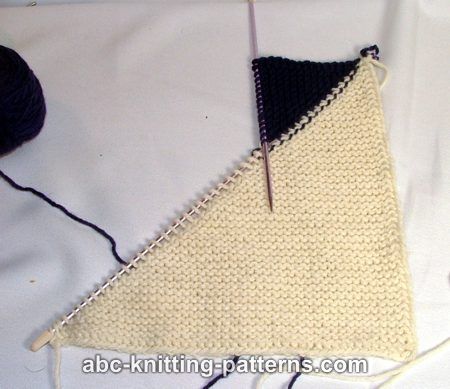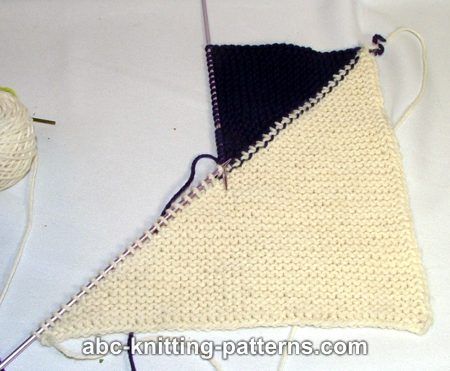 Back

Back is worked the same as the front with one exception: knit 2 rows before first short row instead of 1.

Finishing

Work applied I-cord around both squares (front and back).
Sew on side and shoulder seams.
Leave 10" (25 cm) between shoulder seams for the head opening.
Leave 7 (71/2, 8, 81/2, 9, 91/2, 10, 101/2) inches 18 (19, 20, 21, 22, 23, 24, 25) cm for the
armholes. If you would like to have bottom slits, leave 2-4 inches (5-10 cm) unstitches.
See video instructions for knitting applied I-cord

Enjoy!