Faux Fur Trim Hat
Difficulty level:




Easy
Free Hat Knitting Pattern
This faux fur hat is super warm and very eye-catching.

Size: 22-23" (56-58 cm)

Materials: Lion Brand (affiliate link) Wool-Ease Thick & Quick super bulky weight yarn 106 yards (97 meters) /170 gr, color Granite - 1 ball (A)
Bernat (affiliate link) Bella super bulky weight yarn 65 yards (59 meters) / 100 gr, color 17001 Black - 1 skein (B)
Needles: circular US 9 (5.5 mm)

Gauge: 12 sts = 4" (10 cm)

Patterns:

1:1 ribbing
All rounds "*k1, p1 repeat from * across the round

Stockinette;
All rounds knit

Directions:
Hat is worked in rounds, without seams from the bottom up.
Using yarn A cast on 56 sts with provisional cast-on. Join and continue to work in rounds.
Work in 1:1 ribbing 14 rounds.
Rounds 15 - 21 work in stockinette
Round 22: divide into 8 parts - 7 sts in each part, place markers on the following sts: 1, 8, 15, 22, 29, 36, 43, 50.
Round 23: *k2tog, k5 - repeat 8 times
Round 24: knit
Round 25: *k2tog, k4 - repeat 8 times
Round 26: knit
Round 27: *k2tog, k3 - repeat 8 times
Round 28: knit
Round 29: *k2tog, k2 - repeat 8 times
Round 30: knit
Round 31: *k2tog, k1 - repeat 8 times
Round 32: knit
Round 33: *k2tog - repeat 8 times
Round 34: knit.
Cut yarn, leaving a 10" (25 cm) tail. Pull through all the sts and secure.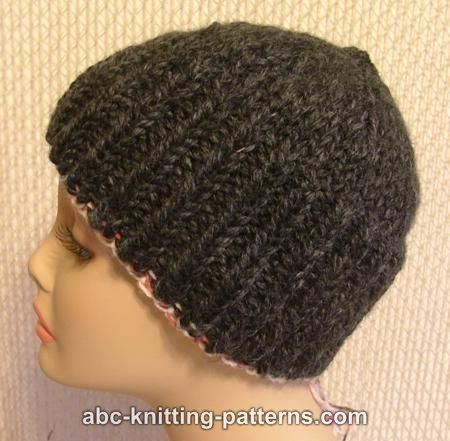 Turn the hat the wrong side outwards. Remove the waste yarn from the neckline cast on and transfer all sts to the circular needles.
Work with faux fur yarn (B) very loosely in stockinette for 15 rounds. Bind off.
Turn the hat right side out. Fold the fur portion over the ribbing. Sew the edge of the fur portion to the hat. When attaching, slightly stretch the hat.
Enjoy!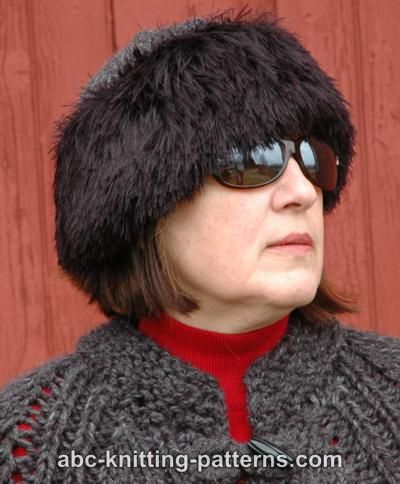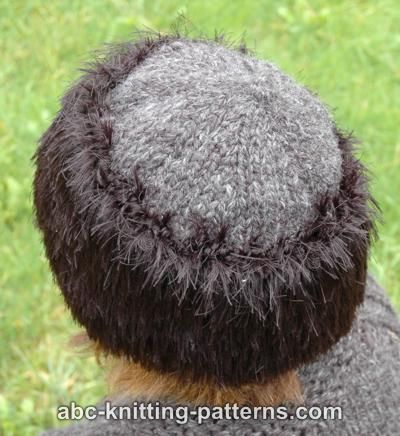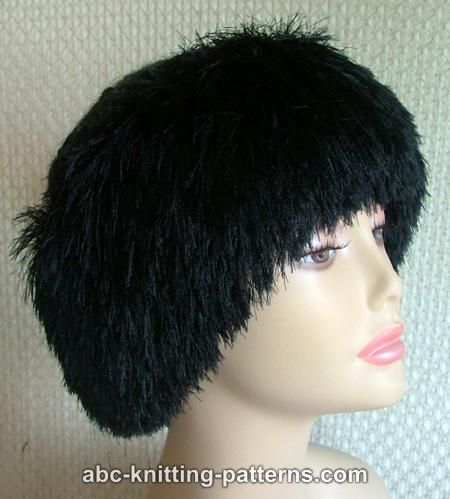 Comments
There are 4 total comments on this article.
Leave a comment
about the article.
Poster: Iceni
February 15, 2016

H I love this pattern. Am I allowed to print it off for my own use? And as I have never knit with a circular needle before, can I just use 2?
Thank you. :)
Poster: Chris
January 11, 2014

love this hat - just beautiful. Is there an alternative to the Bella fur yarn which has been discontinued? Xx
Poster: Mary Ann
November 5, 2013

Thank you for sharing your patterns. I love them as they are unique.
Poster: Danielle
January 14, 2013

Thank you very much beautiful and original model.
Danielle
If you liked this pattern, you might also like: