Crochet Belt with Rings
Difficulty level:




Intermediate
Free Belt Crochet Pattern
You can use any yarn you'd like to make this belt.

For this project, besides a crochet hook and yarn, you will need some jewelry supplies and tools available in any craft store. Scroll down for more instructions.

You will need:
1 pack of metal rings 3/4" in diameter (they are usually sold by packs of 20)
2 "Quick Links" connectors (they are usually sold in packs)
2 1 1/2" long end bars (usually sold in packs of 3-4)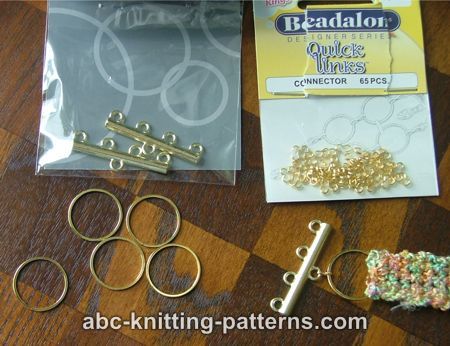 Cast on a loop over the ring: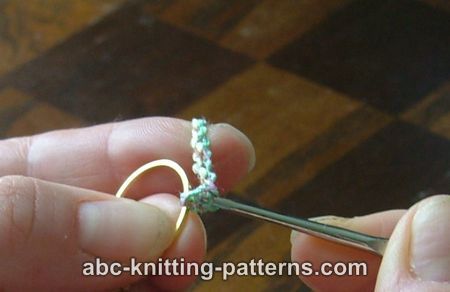 Make 5 sc over the ring: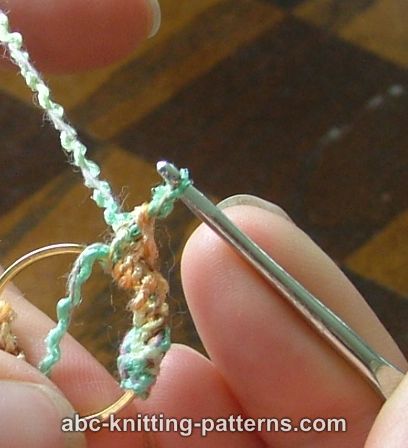 Row 2: ch 1, sc to the end of the row.
Rows 3-8: repeat row 2.
Row 9: ch 1, 5 sc over the next ring. Cut off the yarn.
Start from the other side of the second ring. Work rows 1-9 as described above.
Add the third ring at the end of the second part.
Continue on until you have a belt of desired length.

Using Quick Links connector and pliers, attach the end bars to the end rings.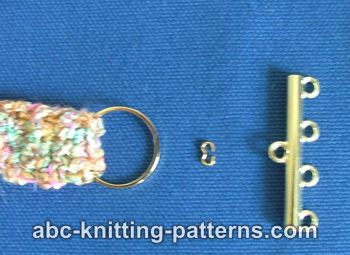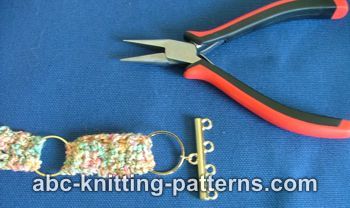 The belt is finished.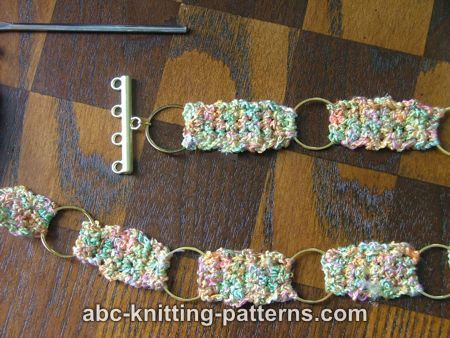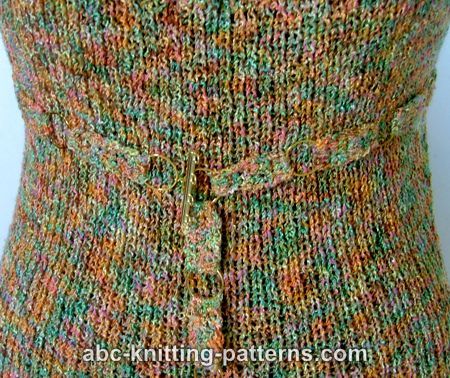 Comments
If you liked this pattern, you might also like:
Browse Similar Items by Category: