Small Garter Stitch Triangular Shawl with Unraveled Fringe (Baktus)
Difficulty level:




Easy
Free Shawl Knitting Pattern
Size: 64" (164 cm) long and 13" (33 cm) wide at the widest part

Materials: Crystal Palace (affiliate link) Mini Mochi fingering weight yarn 195 yds (178 m) / 50 g, color 108 - 2 balls

Needles: 2 (2.75 mm)

Gauge: 20 sts x 36 rows = 4" x 4" (10 cm)

Pattern:

Garter Stitch:
All rows knit

Directions:
Cast on 7 sts.
Work garter stitch. Always slip the first st and purl the last stitch in each row to make an even and smooth edge of your shawl.
At row 5 increase by 1 st between the 4th and the 5th sts. Do this every 4th row.
Knit until the desired length and width (mine is 32" long to the center and 13" wide in the center.)
Start to decrease by 1 st by k2tog the 5th and 6th sts in every 4th row. Work the same number of rows for the second half of the shawl.
On the wrong side cast off 4 sts, secure the loop.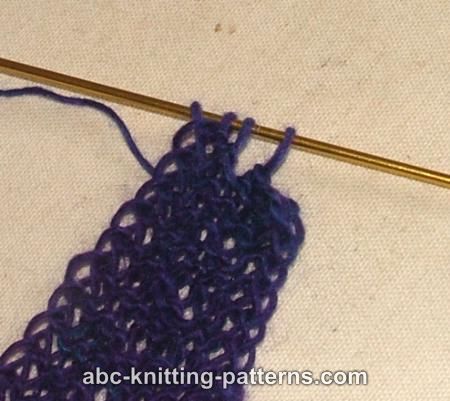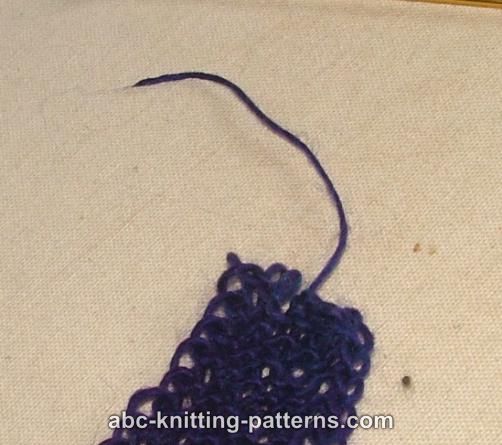 Unravel remaining 3 stitches to the beginning of the shawl, creating the fringe.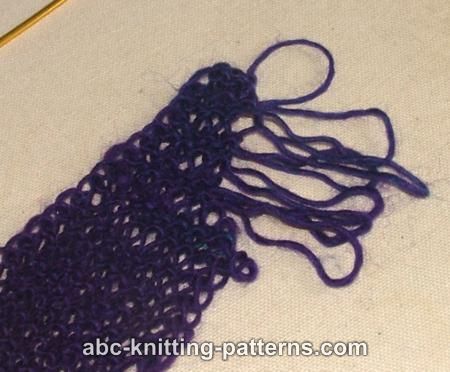 Enjoy!
Comments
There are 4 total comments on this article.
Leave a comment
about the article.
Poster: suzanne cleary langley
May 30, 2019

Hello:
How do you slip the stitches? I have tried both knitwise and purlwise and find I am unable to knit the second stitch of the row, which disappears into a simple yarnover......

Thanks in advance for any help you can provide:0

Suzanne
Poster: mila
February 4, 2015

Has anyone clarified how to make the fringe?
Poster: pat
March 29, 2016

Yes, just read the instructions. It says to just drop those last 3 stitches -- just take them off the needle, and let them unravel. Yes, scary... but fun! Those loops will form the fringe. Don't worry, the other stitches won't come apart! Very simple!
Poster: Kim Copley
August 23, 2014

I don't understand how to make te fringe. Can you provide more instruction?
If you liked this pattern, you might also like: